Designer delighted to win GH¢84,573.29 from GH¢1 bet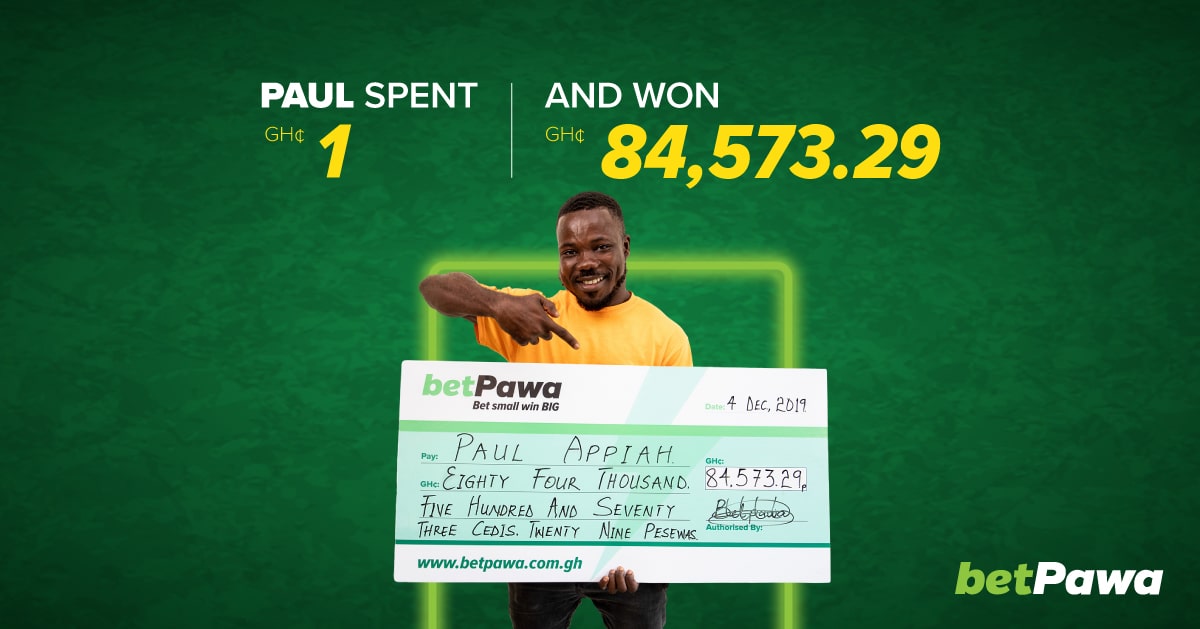 Paul Appiah is getting ready to open his own company after winning GH¢84,573.29 from a GH¢1 bet with betPawa.
The graphic designer made 17 selections, seven of them at odds of 2.25 or higher, to win an initial GH¢45,714.75. This was increased by an 85% win bonus for betting on 17 legs. betPawa offer the best win bonus in Ghana for all bets with three legs or more, including 250% for 30 legs.
He said: "You need to know the feeling, happiness and the joy that this money brings. Trust me, I felt very happy because this is my first time winning BIG.
"I didn't know what to do when I saw the money in my betPawa account so I quickly informed my brothers, Simon and Nana. They were all excited I won this BIG amount of money.
"I am looking forward to starting my own business because I am currently working under someone and it has been my primary aim to get my personal graphic designing company, where I can start doing printing and advertising."
"It is best to be with betPawa. Looking at this particular bet I won: 17 games with just GH¢1 stake and it gave me GH¢84,573.29. Wow, this is beyond my belief."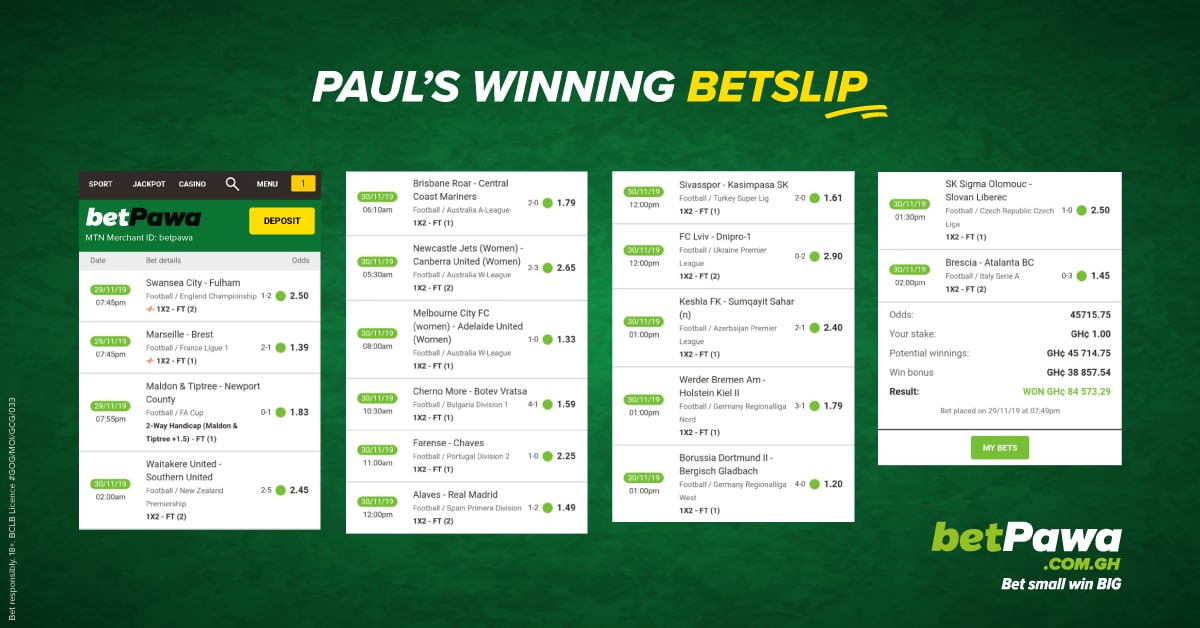 Want to win BIG like Paul? Sign up with betPawa.
What is betPawa's no minimum stake? betPawa offers its customers with the genuine chance to bet small win BIG by allowing users to bet as little as one pesewa.
What is betPawa's win bonus? betPawa offers the best win bonus in Ghana, inviting users to win up to 250% extra. With 50% for 12 correct picks, 100% for 20 and 250% for 30, you get much more in return.
betPawa is the easiest way to bet online securely. Not only do we offer the best odds and the opportunity to bet small win BIG with a minimum bet of one pesewa and win bonuses up to 250%, we also provide 24-hour support to customers who need it.
Are you the next winner? Visit: www.betpawa.com.gh