Kpah wins GH¢30,996.68 in his first week with betPawa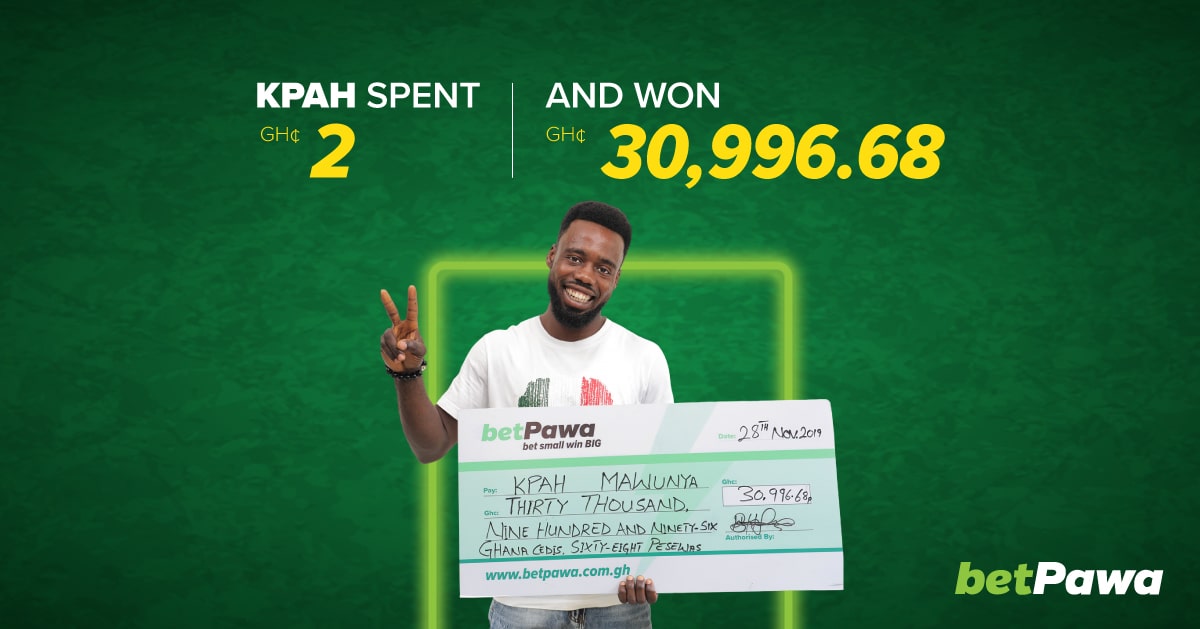 Kpah Mawunya's life changed within a week of joining betPawa after he bet GH¢2 and won GH¢30,996.68.
The plumber, who says he knows little about betting or football, picked 16 legs in matches that had already kicked off. His initial GH¢17,219.26 winnings were increased by an 80% win bonus for betting on 16 legs.
betPawa offer the best win bonus in Ghana for all bets with three legs or more, including 250% for bets with 30 legs.
The Ashaiman Lebanon resident said: "I was very excited, amazed and short of words. My beloved was the first person I told. I decided to make my first withdrawal and it came instantly. From there, I said betPawa is real.
"The journey has not been easy: working from one place to another, jumping from one corner to the other and sometimes not being paid for my hard work. I only hear people mention huge sums of money like this, but never have I seen it before, not to talk of having it in my bank account.
"I am going to use this money to put up a mini supermarket for my beloved as we are planning to get married, which I believe will bring me a lot of returns.
"Keep playing with betPawa because when you can even bet as low as one pesewa, you can stand a chance to win BIG. Never give up on your dreams. Even if you do not know how to get to where you want to be, just keep pushing and you will surely get there."
Want to win BIG like Kpah? Sign up with betPawa.
What is betPawa's no minimum stake? betPawa offers its customers with the genuine chance to bet small win BIG by allowing users to bet as little as one pesewa.
What is betPawa's win bonus? betPawa offers the best win bonus in Ghana, inviting users to win up to 250% extra. With 50% for 12 correct picks, 100% for 20 and 250% for 30, you get much more in return.
betPawa is the easiest way to bet online securely. Not only do we offer the best odds and the opportunity to bet small win BIG with a minimum bet of one pesewa and win bonuses up to 250%, we also provide 24-hour support to customers who need it.
Are you the next BIG winner? Visit: www.betpawa.com.gh