Evans wins BIG again, collecting GH¢48,379.19 from a GH¢10 bet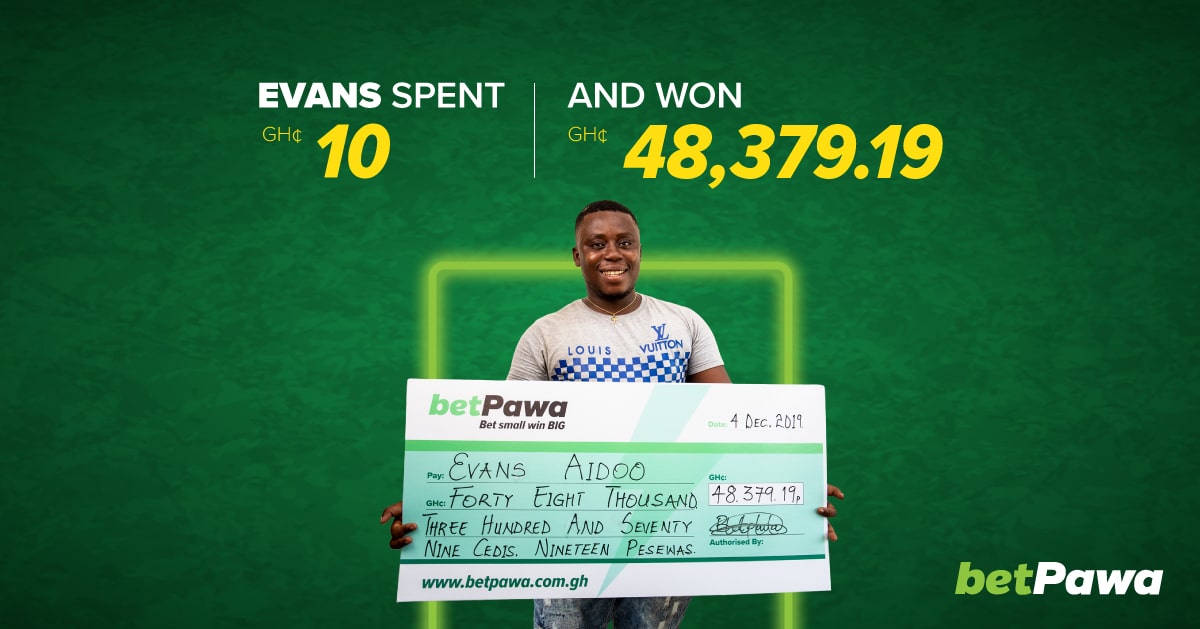 Evans Aidoo proved that winning BIG doesn't have to be a once-in-a-lifetime event by repeating the trick. The barman bet GH¢10 and won GH¢24,184.59, which was doubled to GH¢48,379.19 by a 100% win bonus for selecting 20 legs.
betPawa offer the best win bonus in Ghana for all bets with three legs or more, including 250% for bets with 30 legs.
He said: "I won GH¢23,536.45 on the same day I joined betPawa and since then I have never placed my bet anywhere apart from betPawa.
"With other betting companies, there is no way I could have won GH¢48,379.19 with just GH¢10 and it is unachievable anywhere. For betPawa, the win bonus is too much and it is really changing stories for some of us.
"The second thing I like most is the popular bets betPawa always display for us. In fact, if betPawa display 100 popular bets, 95% of those bets are usually correct and win, so anyone who does not even know how to bet can follow the popular bets.
"Now that I have won again, I decided to use these funds on my dream house and I have secured land. I want to do that so that in the future, I will be able to tell my children and many other people that I had that house through betPawa."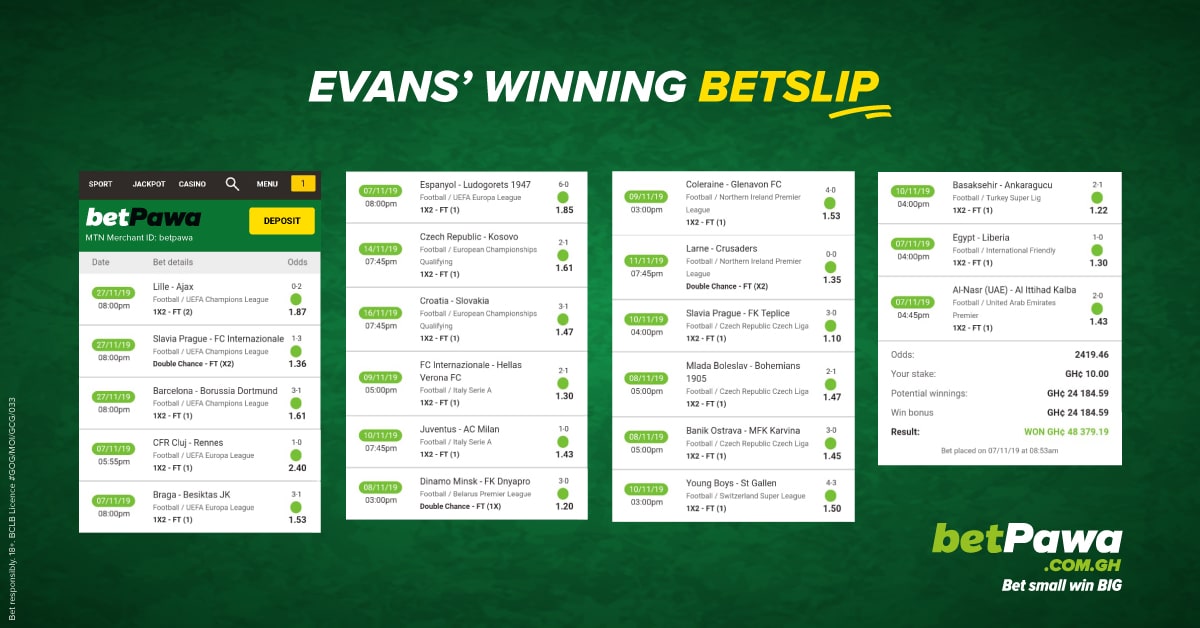 Want to win BIG like Evans? Sign up with betPawa.
What is betPawa's no minimum stake? betPawa offers its customers with the genuine chance to bet small win BIG by allowing users to bet as little as one pesewa.
What is betPawa's win bonus? betPawa offers the best win bonus in Ghana, inviting users to win up to 250% extra. With 50% for 12 correct picks, 100% for 20 and 250% for 30, you get much more in return.
betPawa is the easiest way to bet online securely. Not only do we offer the best odds and the opportunity to bet small win BIG with a minimum bet of one pesewa and win bonuses up to 250%, we also provide 24-hour support to customers who need it.
Are you the next winner? Visit: www.betpawa.com.gh