Late goal unlocks the 250% win bonus as Daniel bets GH¢1 and wins GH¢53,734.93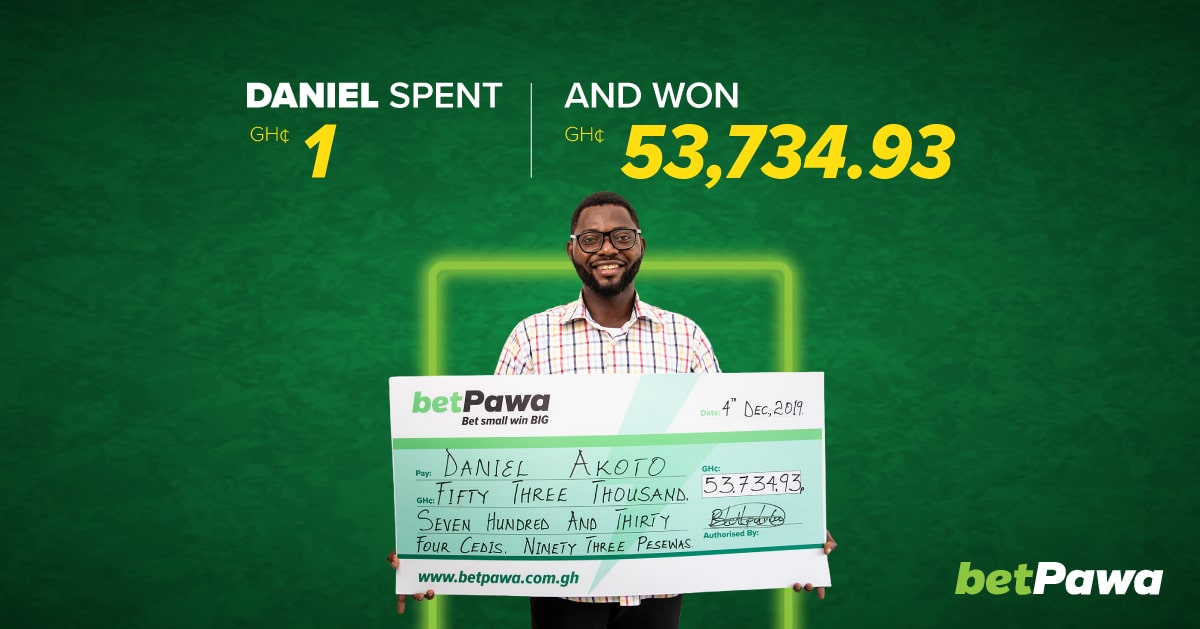 Daniel Akoto got to discover the power of the 250% win bonus when what would have been a GH¢15,352.55 win became a GH¢53,734.93 win.
The Fadama resident won that amount with a stake of just GH¢1. betPawa offer the best win bonus in Ghana for all bets with three legs or more, including 250% for 30 legs.
That 30th leg caused the most drama, as Daniel explained: "The last game was Maldon & Tiptree v Newport. I was very worried because in the 90th minute still there was no goal. I decided to go offline. I selected 30 games and 29 had gone through. How could just one game spoil my betslip?
"I decided to check the scorelines again 10 minutes after. Lo and behold, there was a goal in the 91st minute so I quickly logged into my betPawa account and I saw the money was in my account.
"I can't even describe or express the kind of feeling I had at the particular moment. I wanted to be sure before telling anyone so I withdrew GH¢1,000 to see if it is true and the money reflected in my mobile money wallet within three seconds. Then I said wow.
"I was so excited and that night, I was a different person altogether and everything seemed to me as if I was dreaming and to be honest with you I could not sleep. It was tears of joy believe you me. On the 29th November 2019, I wrote my story from betPawa and I can never forget that date.
"Christmas is just around the corner and I am going to use a small part of the winnings to get something for my wife and son. With the rest of the funds, I am going to buy a plot of land and start my house project.
"Now I am going to do everything with betPawa: I am going to eat with betPawa, sleep with betPawa and, even if I don't take care, my wife will call me and I will end up responding betPawa."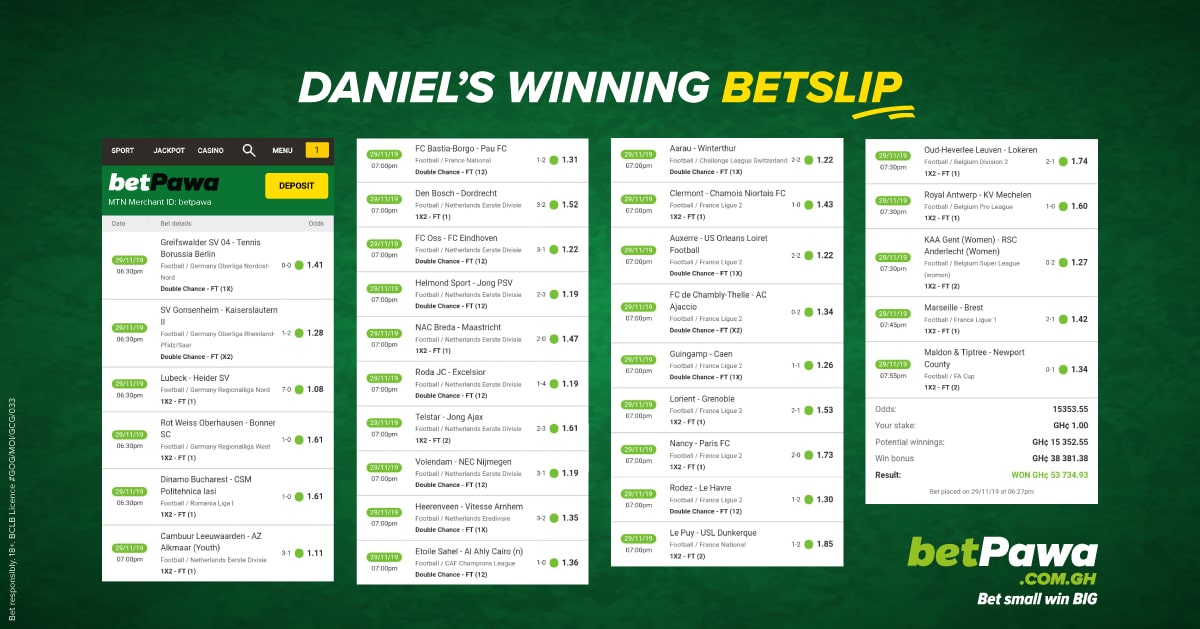 Want to win BIG like Daniel? Sign up with betPawa.
What is betPawa's no minimum stake? betPawa offers its customers with the genuine chance to bet small win BIG by allowing users to bet as little as one pesewa.
What is betPawa's win bonus? betPawa offers the best win bonus in Ghana, inviting users to win up to 250% extra. With 50% for 12 correct picks, 100% for 20 and 250% for 30, you get much more in return.
betPawa is the easiest way to bet online securely. Not only do we offer the best odds and the opportunity to bet small win BIG with a minimum bet of one pesewa and win bonuses up to 250%, we also provide 24-hour support to customers who need it.
Are you the next winner? Visit: www.betpawa.com.gh