Jerry made it a win BIG weekend with two huge bet successes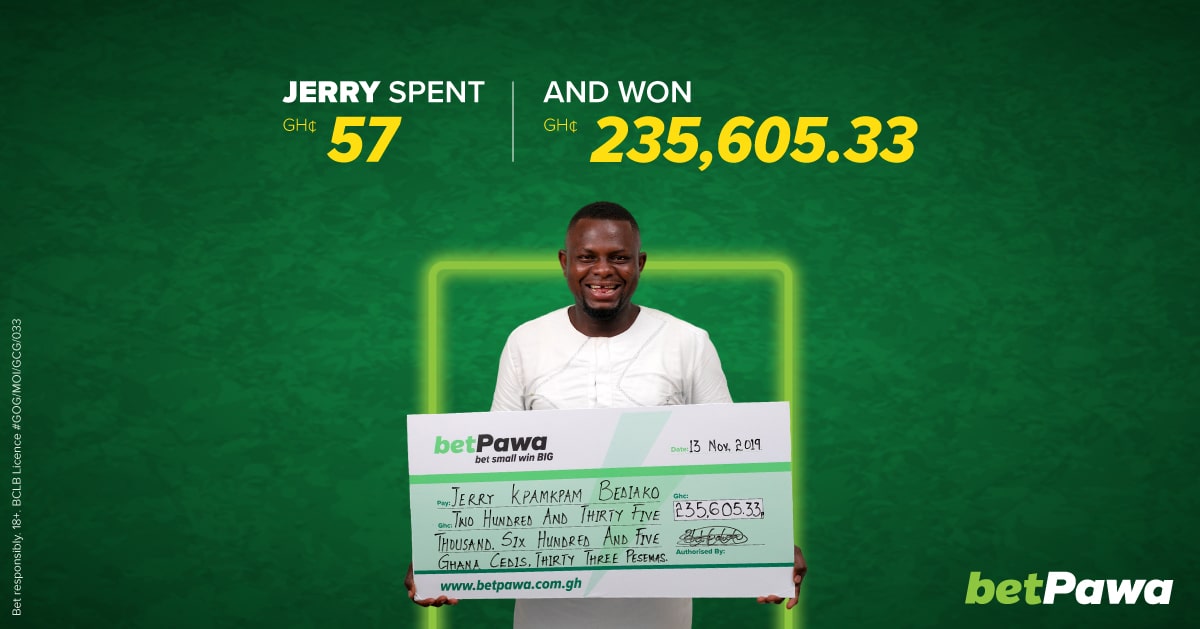 The second weekend of November was a non-stop celebration for betPawa Ghana customers, who won a combined 22,876 bets worth GH¢3,180,716.01 in total.
Nobody celebrated more than Jerry Kpamkpam Bediako. He turned GH¢50 into GH¢76,838.59 on the Saturday and then GH¢7 into GH¢158,766.74 the very next day.
His GH¢235,605.33 total winnings included a 115% win bonus on one bet for selecting 23 legs and 175% on the other for picking 27. betPawa offer the best win bonus in Ghana for all bets with three legs or more, including 250% for bets with 30 legs.
The delighted doctor said: "My dream is to get a hospital or a clinic. I will use part of these winnings to acquire land and start my clinic project and I will use some of the money to take care of family. Wow! This money will help me and my family in many ways and even change the name of the family where we came from.
"I decided to call and inform my colleagues who always tell me I can never win a bet with the kind of long bet I have been placing. After realising that I have won, it was great… the way I jubilated around my house compound, it has never happened like that before.
"A lot of people came around to find out why I was jubilating like that. So I told them my joy is coming from betPawa and those who do not know started asking about betPawa and how I made it."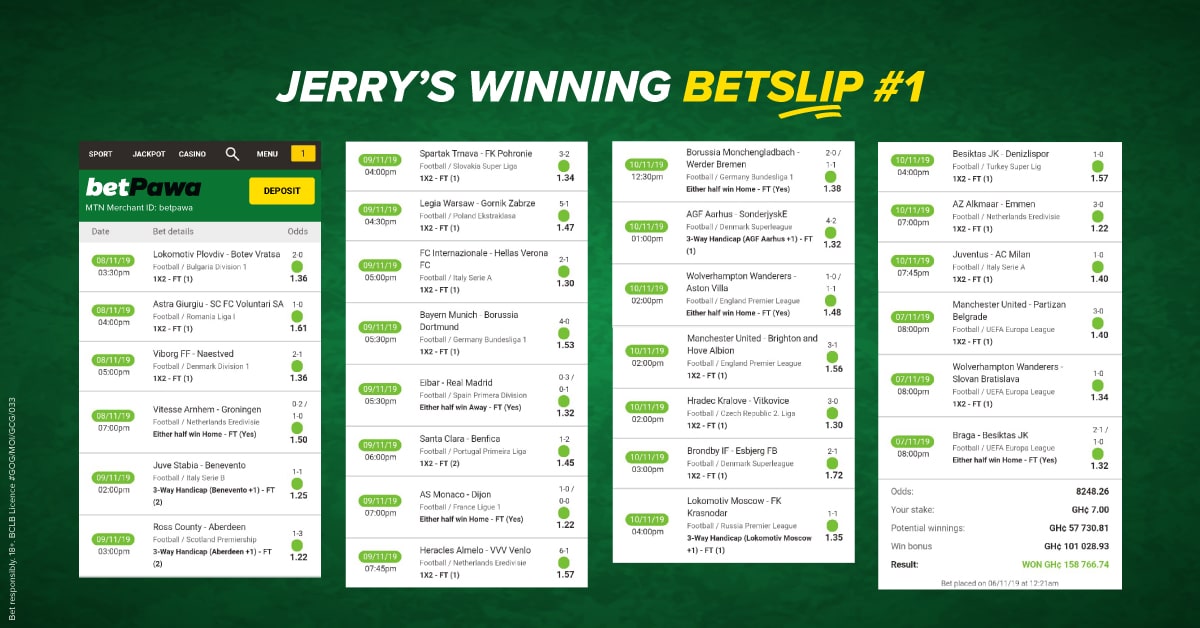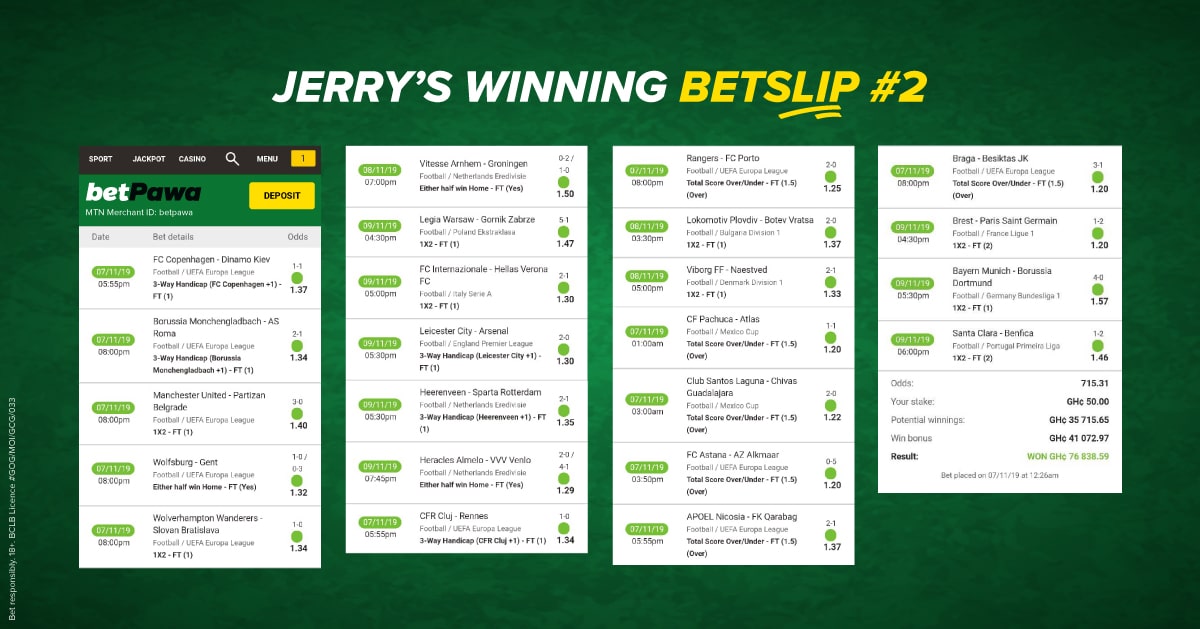 Want to win BIG like Jerry? Sign up with betPawa.
What is betPawa's no minimum stake? betPawa offers its customers with the genuine chance to bet small win BIG by allowing users to bet as little as 1 pesewa.
What is betPawa's win bonus? betPawa offers the best win bonus in Ghana, inviting users to win up to 250% extra. With 50% for 12 correct picks, 100% for 20 and 250% for 30, you get much more in return.
betPawa is the easiest way to bet online securely. Not only do we offer the best odds and the opportunity to bet small win BIG with a minimum bet of 1 pesewa and win bonuses up to 250%, we also provide 24-hour support to customers who need it.
Are you the next winner? Visit: www.betpawa.com.gh