betPawa's Hall of Fame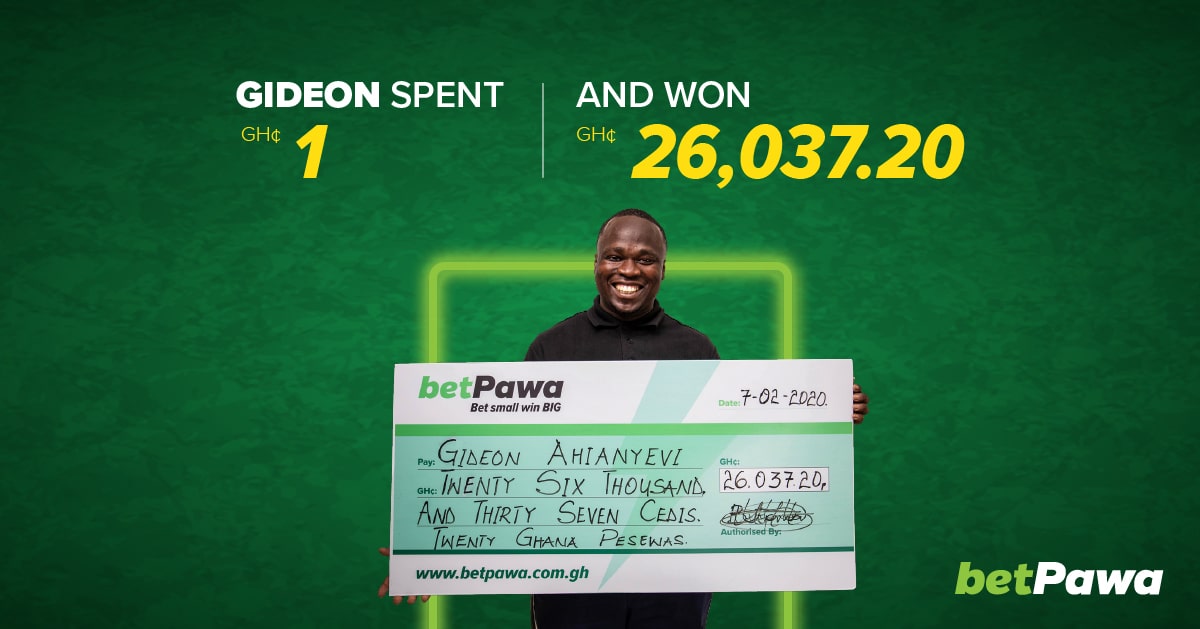 Gideon
Gideon Ahianyevi has been compared to Aliko Dangote by colleagues after turning GH¢1 into GH¢26,037.20 with betPawa.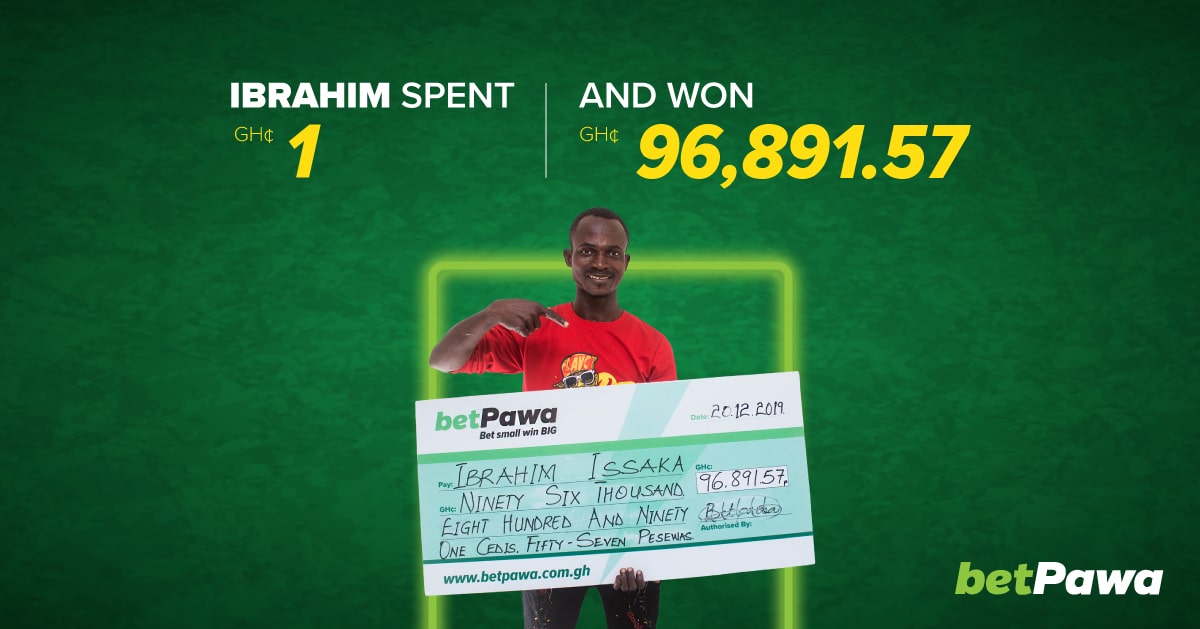 Ibrahim
A 90th-minute goal in Bolivia changed everything for Ibrahim Issaka, who won GH¢96,891.57 from just a GH¢1 bet.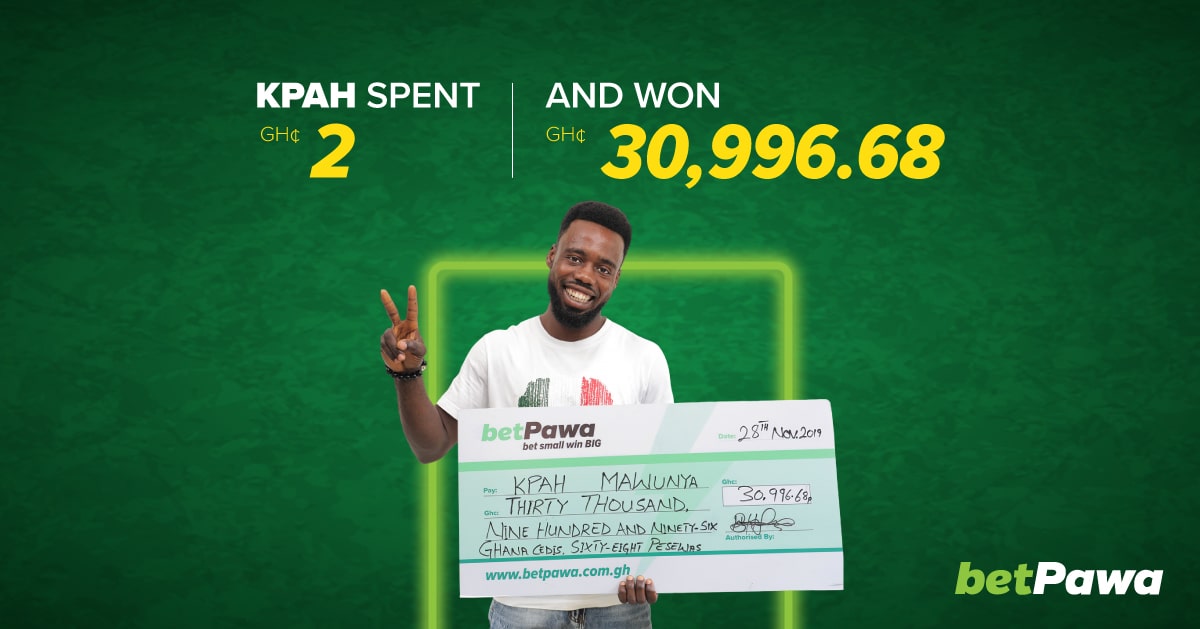 Kpah
Without knowing much about football, Kpah Mawunya turned GH¢2 into GH¢30,996.68 in his first week as a betPawa customer.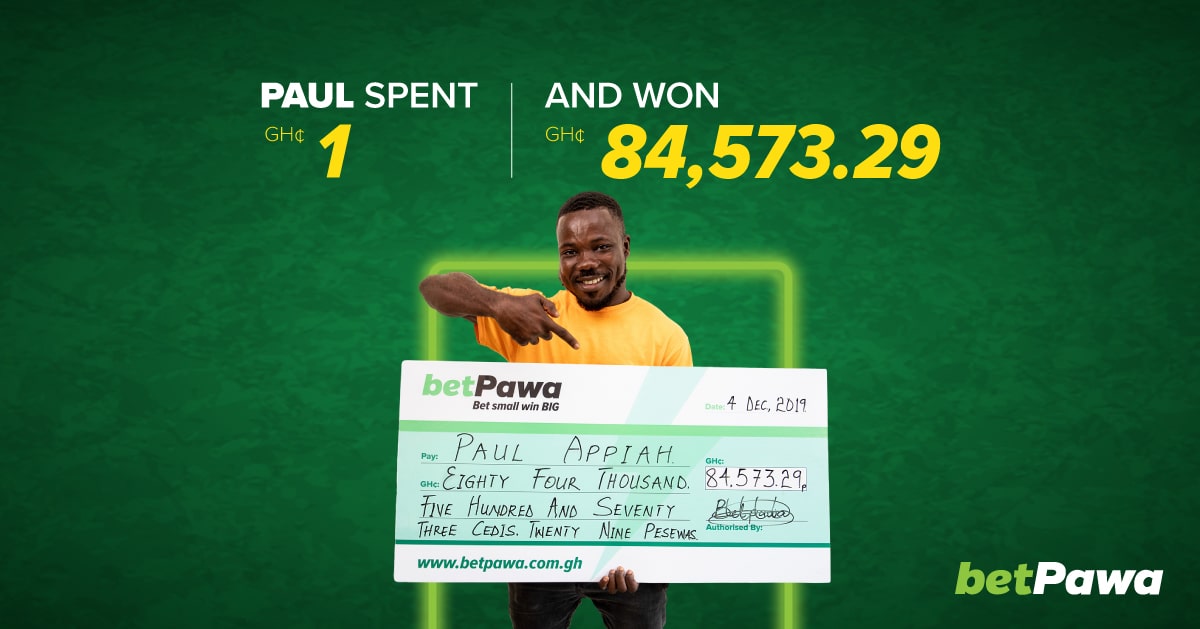 Paul
Graphic designer Paul Appiah has some BIG plans after betting a single cedi and winning a massive GH¢84,573.29.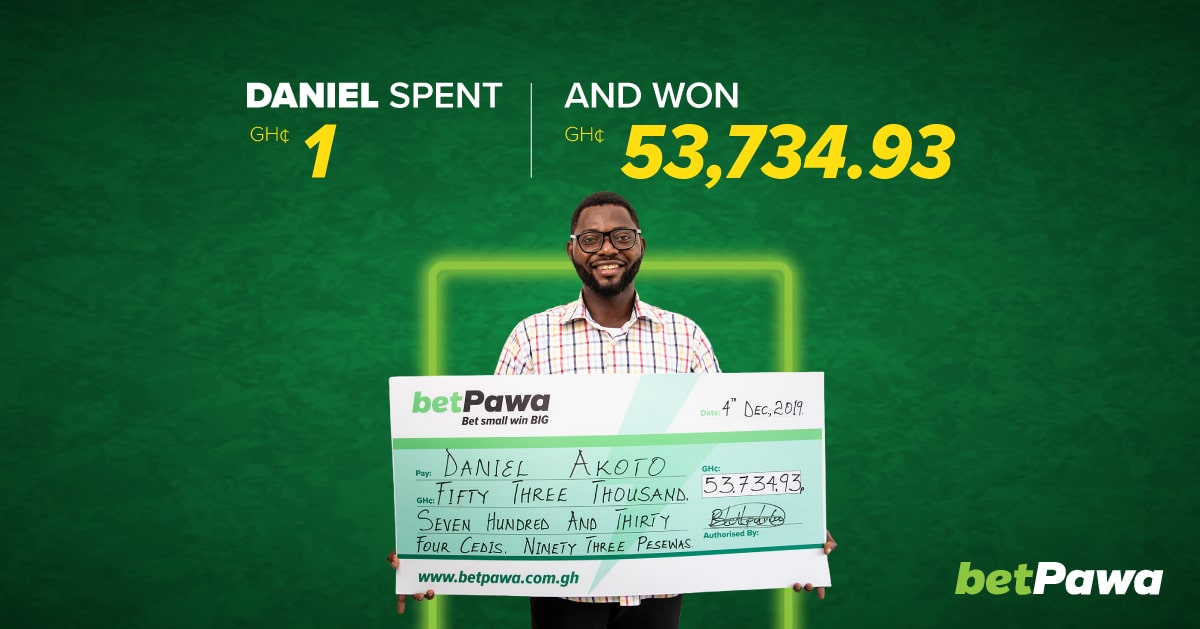 Daniel
Daniel Akoto won GH¢53,734.93 from a GH¢1 bet after an injury-time Newport goal helped him achieve the 250% win bonus.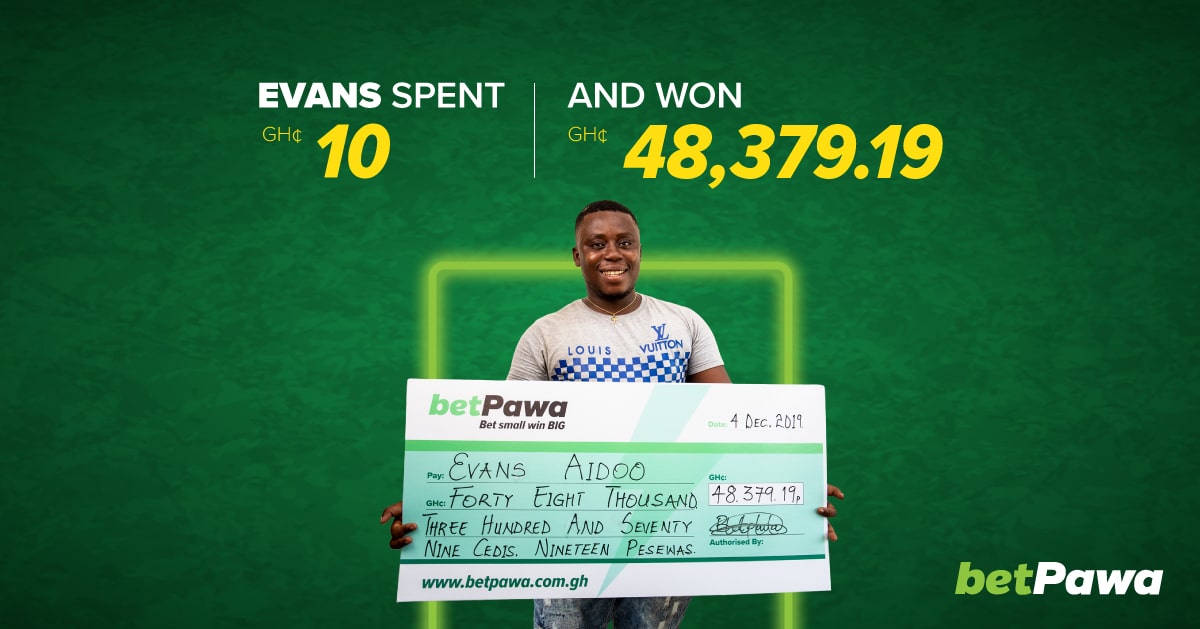 Evans
Evans Aidoo had already won BIG once before, but is celebrating again after a GH¢10 bet paid out GH¢48,379.19.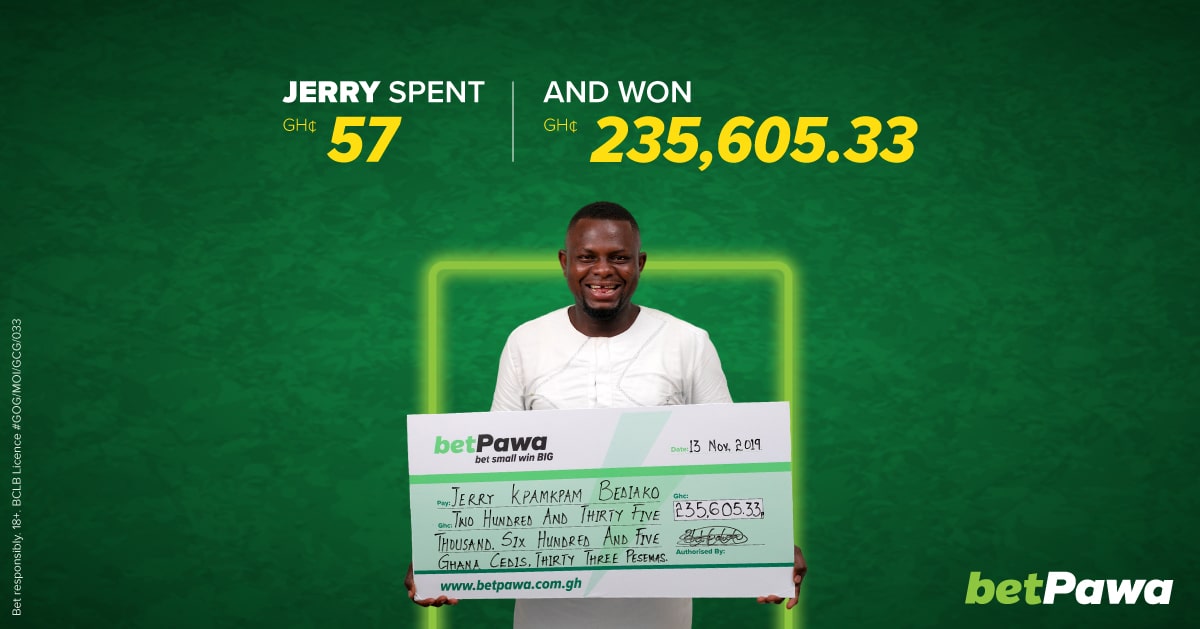 Jerry
Jerry Kpamkpam Bediako experienced the joy of winning BIG two days in a row, ending the weekend with GH¢235,605.33.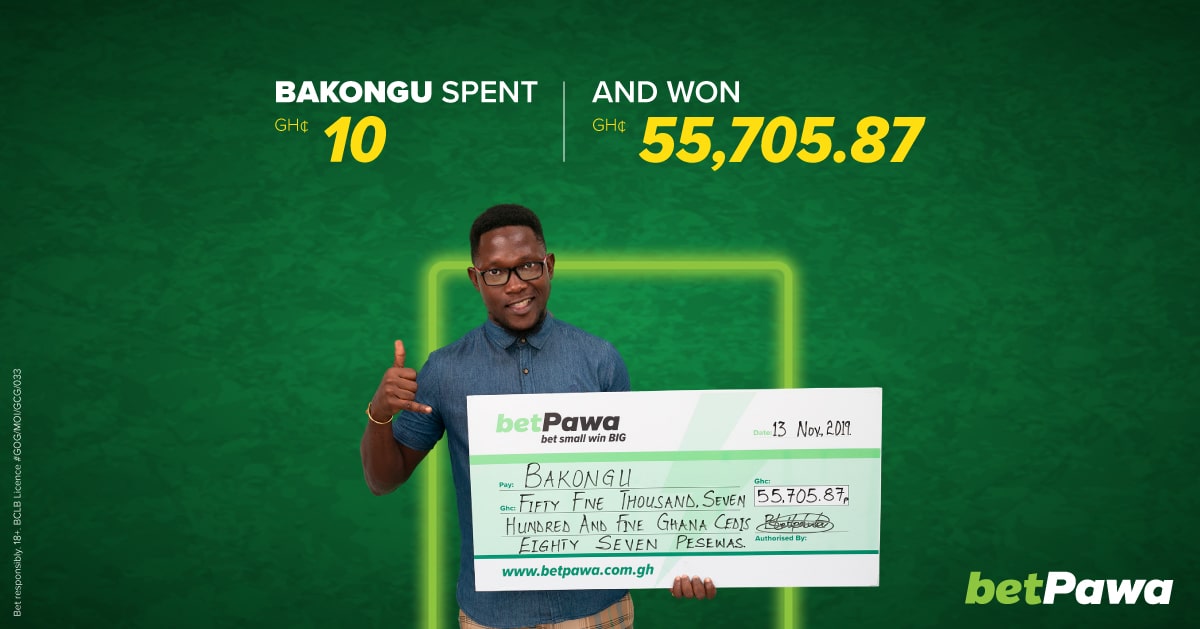 Bakongu
Bakongu was full of praise for betPawa's massive win bonuses after he won GH¢55,705.87 from a GH¢10 bet on 23 legs.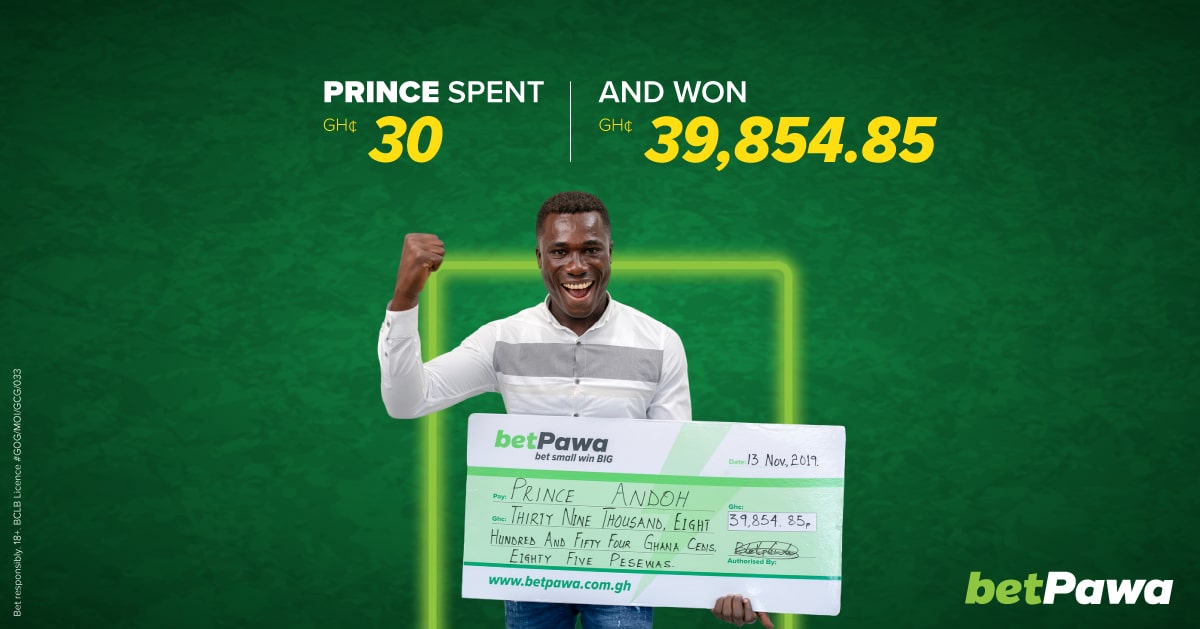 Prince
Prince Andoh recently celebrated one year as a betPawa customer by winning GH¢39,854.85 from an inspired GH¢30 bet.
Eric
"Life has really been tough... thank you betPawa… this money will push me a lot," said overjoyed Eric Darko Tettey.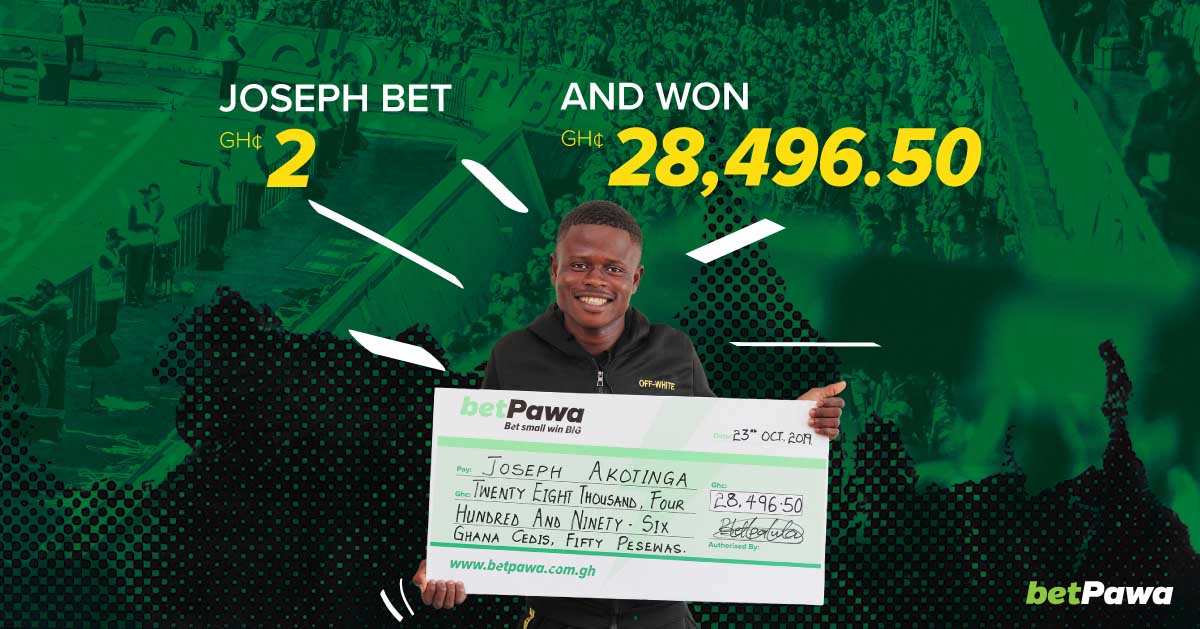 Joseph
Joseph Akotinga's predictions in matches taking place on Friday 18th October gave him odds of 4750.08. His GH¢9,498.17 winnings were then trebled by the win bonus to create a massive prize.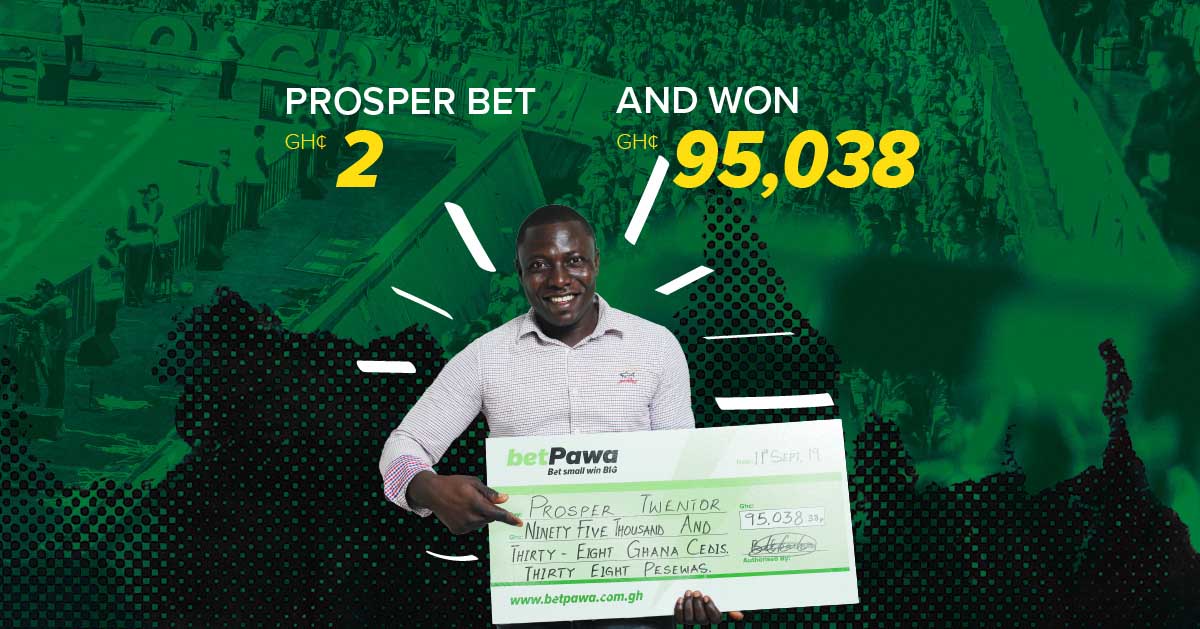 Prosper
The farmer won GH¢47,518.19 thanks to huge odds of 23760.1. He then saw his winnings doubled by betPawa's 100% win bonus for betting on 20 legs.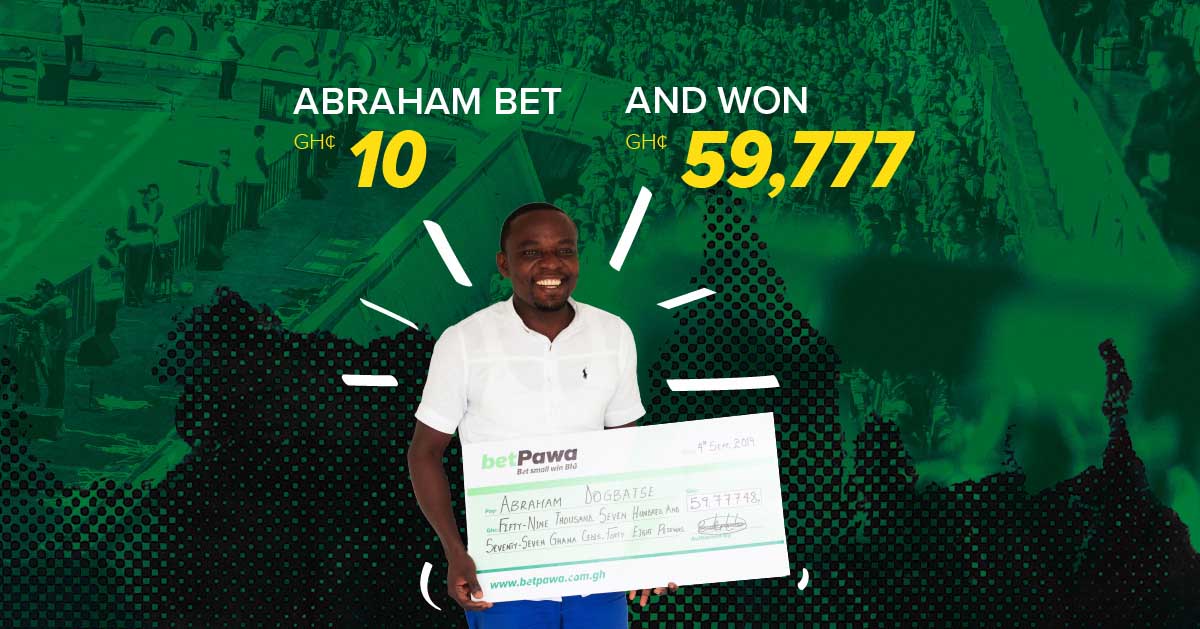 Abraham
Abraham Dogbatse bet GH¢10 on 30 legs at odds of 1708.64 to win GH¢17,076.42. The win bonus more than trebled his winnings to GH¢59,777.48.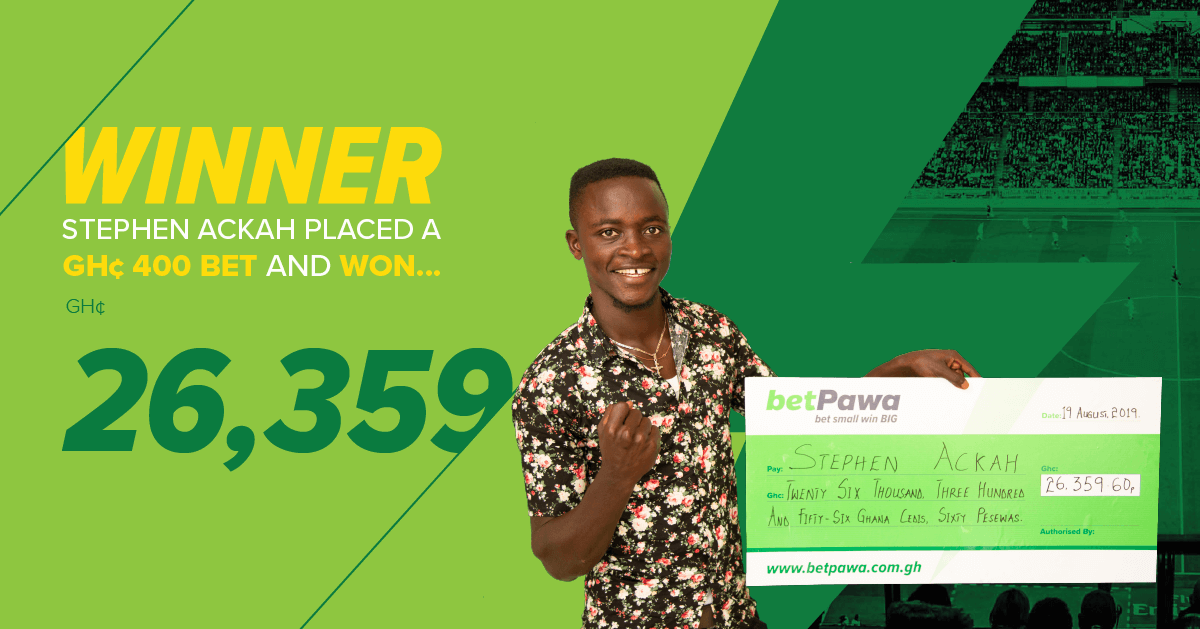 Stephen
Stephen Ackah has proven that winning BIG is no fantasy by doing it five times in nine months.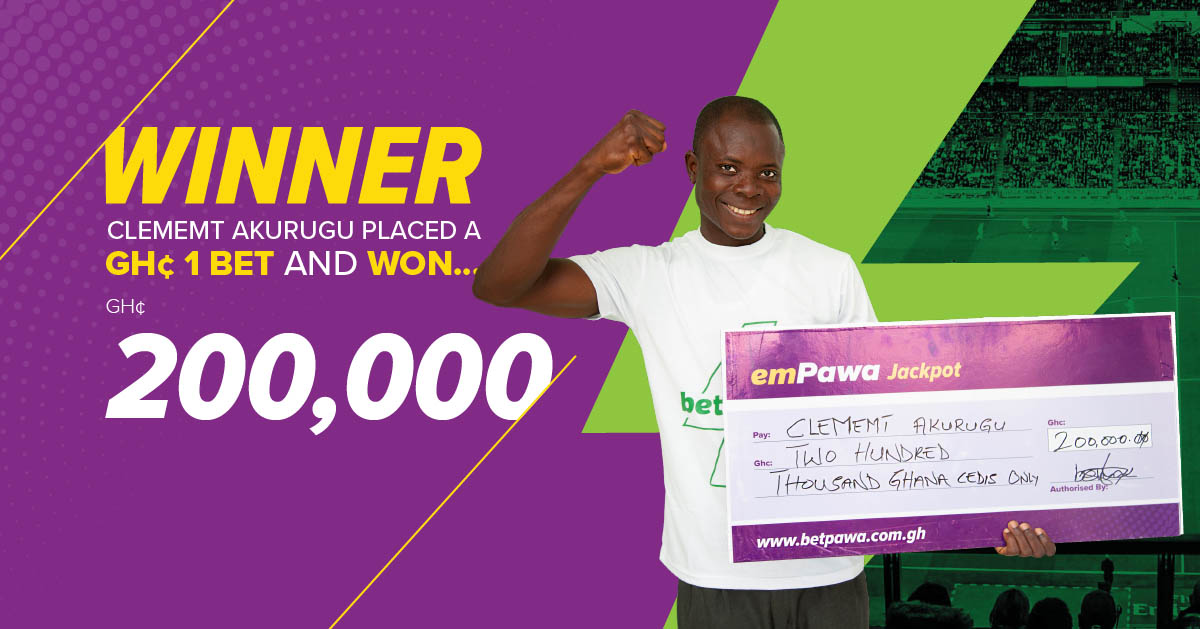 Clememt
The emPawa17 Jackpot gives you a chance to win GH¢1,000,000 with a GH¢1 ticket. But you can win BIG even if you don't get all 17 results right, as Clememt Akurugu discovered.